Howdy!  We're Jim and Jess Baker.  We're currently living in Clarksville TN.  We serve with the Bakers Ministry leading international and domestic short term missions trips.  We also teach, preach, consult, mentor and podcast and are on the leadership team of The Red School.
HISTORY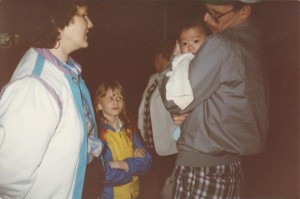 Jim was born in South Korea and adopted at the age of 5 months, hence the last name Baker.  Below is a photo of his parents and him, and one of his sisters when he was getting off the plane
Jim grew up in Columbia, Maryland.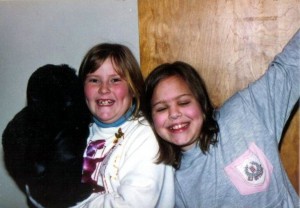 Jess and her best friend Colleen.
Jess grew up in Boardman, Ohio.  Jess graduated with a degree in English Education from The Ohio State University.

Jim and Jess were married on August 23rd 2009.
They have since lived in Jamestown NY, Morgantown IN, Columbia MD, Honolulu HI, Franklin TN, and now Clarksville TN.
For more info on the BAKERS check out our FAQs by clicking here.
What else would you like to know about us?  Comment and let us know.
Updated 6/19/16