WE BOUGHT A HOUSE!!!!
We are now residents of Clarksville TN.  I'll have to give you a tour soon.  My parents visited from South Carolina and were our first overnight guests.
Want to hear the story of how it happened?  Sign up for our e-mail ministry updates if you aren't already and hear the whole amazing story.
Want our new mailing address?  Shoot us an e-mail and we'd be glad to give it to you.
Sorry this isn't a video update, my ipod touch died the night we moved

Here's a photo of my parents visit and Jess and me and Karl.
– Jim and Jess (and Karl)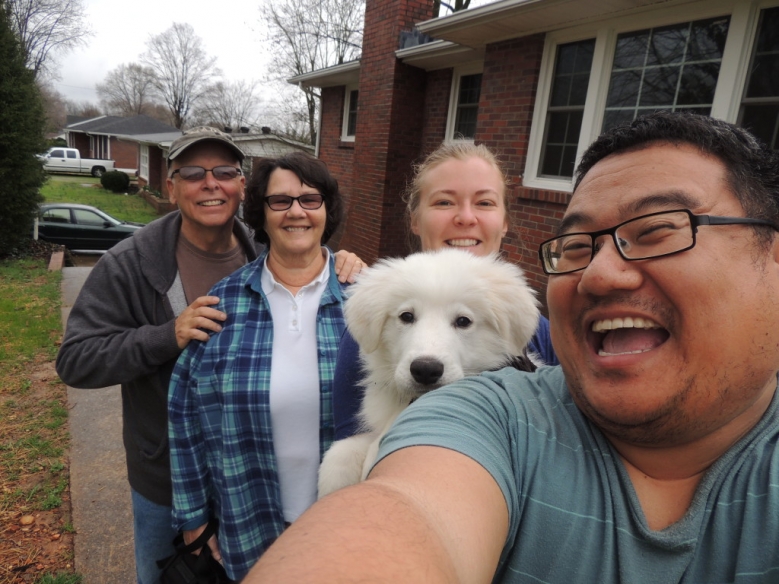 (Visited 414 times, 1 visits today)