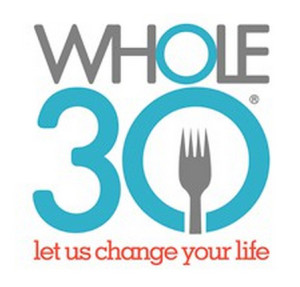 4.  Jess and I are going to do the Whole 30.
This is a "paleo diet" that limits you to clean meat, fruits, vegetables and nuts.  No sweets, or dairy, or other carbs for 30 days.  Jess did this a couple of years ago and it completely healed her sciatica because it took all of the inflammation out of her body.  That dutch oven is going to get a work out.
I really love meat.  As of late, we try to buy as much organic produce as we can.  It's usually only 10c more a pound so I figure that for 10c more for no chemical pesticides in my food is a good idea.  But we've never bought antibiotic and hormone free meat knowing it's expensive.  But again, as we're getting older we've been thinking that the less chemicals we have in our food the better.  It will be interesting to see if you can taste a difference.  There is a HUGE difference between organic and non organic bananas.
We went to whole foods and I looked around.  It's nice to know that all the meat in there is antibiotic free.  It's expensive, but Hawaii has conditioned me to expensive.  Hopefully the expense on this end will save in doctors bills later.
I found safeway has "open nature" brand meats which also is antibiotic free.  I found 5 decent looking steaks in the clearance bin at 30% off.  I picked up 5 steaks for $20 and threw them in my freezer for my upcoming meat party.  I should probably patrol that clearance bin looking for deals like that daily.  Actually I also saw some open nature chicken the other day too that was marked down, so I bought that up and froze that as well.  Hopefully that will be how it goes.  I'm thinking about running to the store right now just to see what's marked down.  (I did and got two 2 packs of safeways organic chicken breasts for $4.50 a lb because it was marked down 50%)
Do you want to do the Whole 30 with us?  We're starting November 15th and going until December 14th.  Comment and let us know you'll be joining us!
(Visited 38 times, 1 visits today)